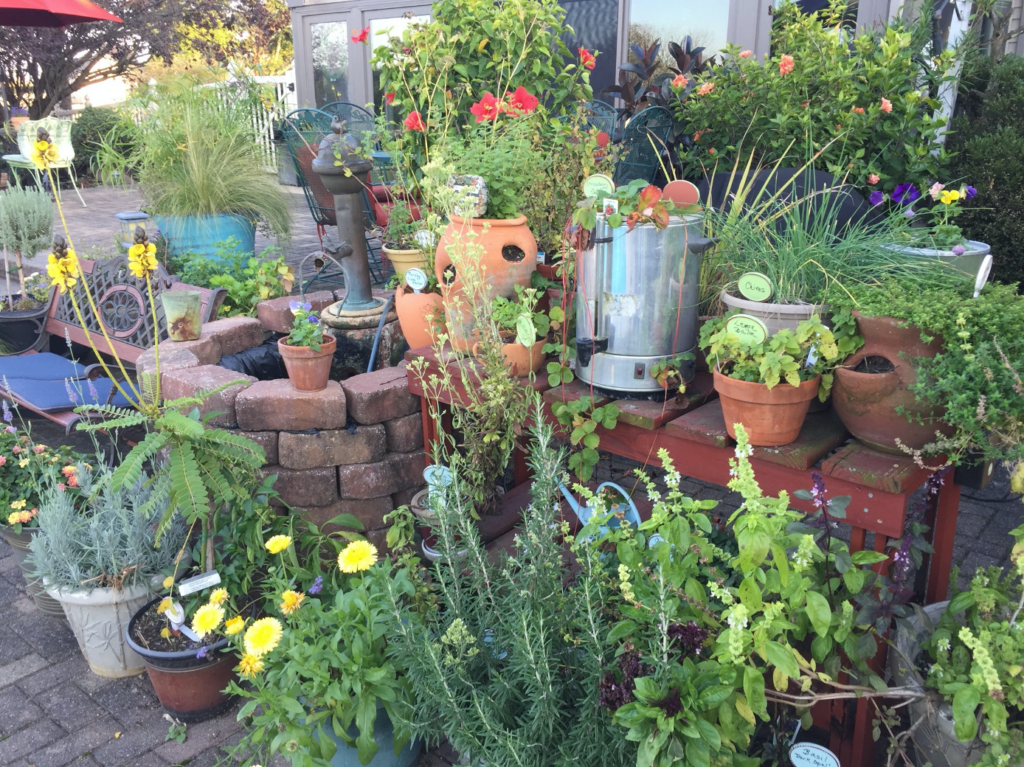 Thankful for Our Guests, New Recipe Coming
Hang in there. Hold on! It is always the coldest before dawn, and the dawn of an age without COVID-19 fear will happen. It may seem gloomy now, but we refuse to believe that the dark days of winter 2020 will continue to plague us forever.
Even though we are busy at work in our Inn with our new Website build, working on our marketing, and yes…the constant ongoing maintenance, painting, building and updating…we will be fully ready to welcome our wonderful guests when the bleak cloud is lifted from us all. Even though we do not have guests, we work from rising to well after midnight seven days a week. We have been securely cocooned here since the second week of March, and expect to be throughout April, and we plan to have guests coming back to us in May. Even then, we will be oh so careful about safety and sanitation. We've always thoroughly sanitized every guest room every visit, and we'll continue to work very hard to give our guests a haven, a respite they so deserve.
We are always thankful for our guests. Throughout the years, many guests have stayed in touch with us to share their joys—babies being born, weddings happening, kids growing up, retirements…all the facets of life. Now, we are hearing from guests even more…nearly every day the Annville Inn telephone rings with a guest saying, "We are just checking to see how you all are doing."
We feel so fortunate and so very grateful. Are we not in the world's best business? This is a business that connects with people on many levels, and many of them relate and connect back to us. Both of us have been in the business world for over 45 years each, that is 90 years cumulative. We have been blessed to have had excellent careers. Yet, in no other experience have we had such an outpouring of community and care as we have experienced at Annville Inn Bed & Breakfast. Truly we don't make the magic half as much as YOU, our guest, makes the magic that happens here!
Stay safe, stay strong, trust in the future…oh, and to bring a bit of diversion into those long days at home, how about a fun, unusual recipe using ingredients still available in stores for the most part…depending upon your area, of course. Stay tuned, we'll post that again this month soon, it's a surprise! Rosalie & Craig