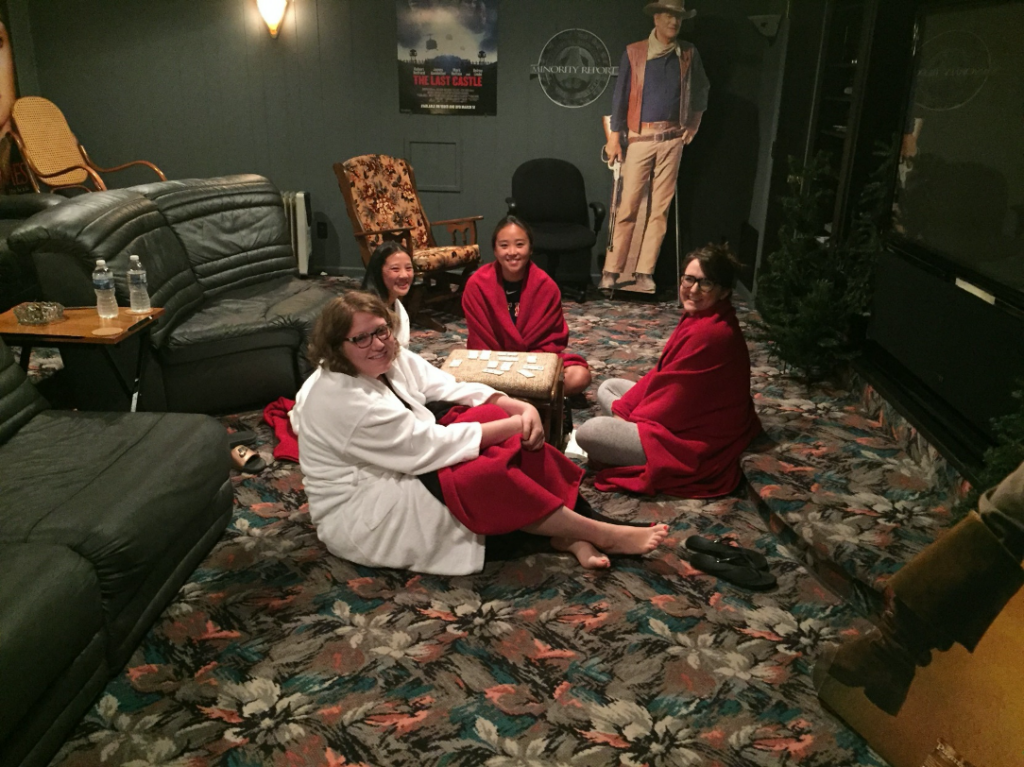 Travel to Annville Inn with Confidence!
Welcome Back Guests!
We are carefully open. You can refer to our blog post of May 15 to see what we are doing to ensure you can travel to Annville Inn with Confidence.
We are "rockin' & rollin'" and our guests are having a grand time. READ MORE
From day one, we (fortunately) designed Annville Inn B&B to be a destination itself. That is the reason we have the large swimming pool, three acres of botanical gardens, an amazing maze, horse shoes, croquet, a beautiful theatre with 75" screen and Dolby digital 7.1 surround sound utilizing commercial movie speakers, a plant conservatory, gracious and inviting guest rooms, and expansive dining rooms, the huge game room with pool table, the large koi ponds, hot tub and Jacuzzis, and much more.
Guests, though the years, have come to the Hershey and Lancaster areas and stayed at Annville Inn…and enjoyed our destination so much, they canceled other plans they had in Hershey and Lancaster just to enjoy the Inn. We have always felt complimented by that, and nowadays….it is a necessity!
You can indeed travel and get out. We suggest STAY SAFE/STAY SMALL. Instead of big hotels and resorts, stay where you know there aren't lots and lots of guests and where you know the innkeepers keep everything shiny, safe, sanitized! That's us! Come enjoy!
The Gardens are Beautiful, the Inn is beautiful inside, breakfasts are over the top drawing rave reviews, and we sincerely offer gracious hospitality with a desire to help our guests receive what they seek in a getaway.
Lots to see and do right here on the property! Remember: Stay Safe/Stay Small, and Annville Inn is your getaway!