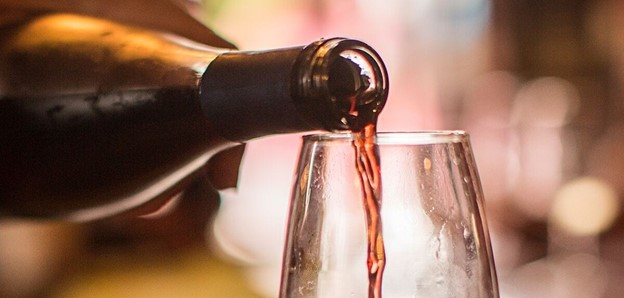 Wine Weekend Coming This Fall!
Long Awaited Wine Classes Are Here !
Long Awaited Wine Classes Are Here !
Great for Holiday Gift Certificates
Experience the Wonderful World of Wine with an International Wine Guild Certified Chef of Wine Arts!
Our guests have often asked for a wine class weekend where they could enjoy the Inn and its environments, but also to have special time set aside to gain serious wine skills.
Pick either of two weekends for Wonderful World of Wine 101 this fall or early winter and enjoy the option of a second weekend in late winter for the second course, Wonderful World of Wine 201.
Exclusive! The number of students per class is limited in order to give the Chef of Wine Arts time to devote very close attention to each attendee.
You will leave with new understanding of the world of wine and will have gained new skills.
Here is how it works:
WONDERFUL WORLD OF WINE 101
Spend up to four hours learning and having fun!
Learn how to read wine labels, extracting details many people miss.
Introduction into the basic principles of wine production from vine to bottle!
Examine the "Big Six" wines. Sample them!
Properly evaluate wine through sniffing, swirling, tasting.
Examine global aspects of wine from color to aroma and more.
Judge differences of wine characteristics including aroma and body.
Enjoy learning surprising pairings of certain wines and specific foods.
From "New World" wines to "Old World" wines, this class is inclusive of major aspects of wine enjoyment.
You won't be trained to become an ordained sommelier, but you will leave the class knowing how to really enjoy wine because you will be so knowledgeable and experienced in wine arts!
WONDERFUL WORLD OF WINE 202
"I learned more in a day about wine than I'd ever learned in my life." –L. Jaasund
This class will be offered late winter 2021 and will require that you have first attended one of our Wonderful World of Wine 101 classes.
Like the 101 classes, this is an exclusive experience…we limit the number of participants.
Based upon your understanding of wines gleaned from our Wine 101 classes, you now move on to basic wine pairing and putting a variety of wines into tests with a selection of foods.
During the tests, each class participant will rate a selection of wines with how they pair with a spectrum of foods. Some you will rate "neutral" and others will go above or below that line. We will chart the results in true "test kitchen" examination.
The pairing will include a variety of main course and appetizer foods, both hot and cold.
Unlike some "wine dinners" where pairings are described, our test kitchen approach to wines and a broad range of foods gives the student a much broader scope of experiential knowledge. For example, instead of learning the results of pairing a particular wine with one entre, you will experience a variety of wines with not one entre sample but many. This cross-section of flavors, nationalities, environments, grape varieties and other factors will give you a new depth of knowledge and experience.
You'll then be ready for Wonderful World of Wine 301, planned for late 2022. So you have plenty of time before that class…plenty of time to get real world experience and expertise via our 101 and 201 classes.
Here is how to set up your first wine class!
Call Rosalie to schedule your two-night stay at the Inn. When you call, Rosalie will be able to review dates.
Rosalie will get you set up and booked for your fun wine experience.
Please know that we have limited availability for these exclusive classes. We have often had guests request this experience, and we wish we could accommodate everyone. Our model for the best experience possible requires we offer this on a first come, first served basis, so please check your calendar and call now!
Per person: $185 each plus lodging (based upon availability).
Want to bring other couples with you for a friend's getaway? Tuition drops to $165 each plus lodging (based upon availability) with six or more persons.