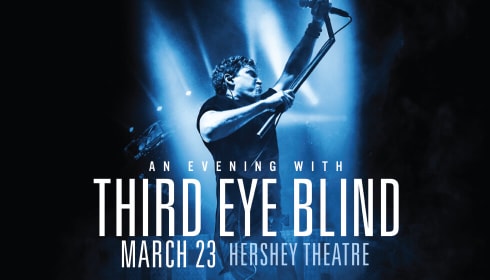 Concerts and Shows, Hershey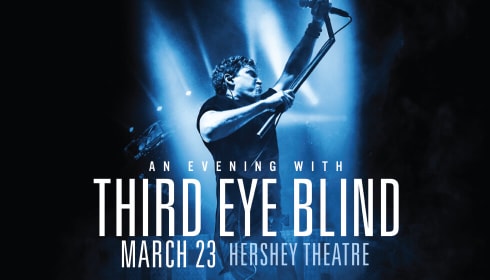 Concerts and Shows, Hershey Stay at Annville Inn! (Don't miss our Breakfasts!)
Concerts and Shows, Hershey : Third Eye Blind has announced an expanded run of their "25 Years in the Blind Tour" in support of their latest albums, "Our Bande Apart" and "Unplugged." Since 1997, San Francisco's Third Eye Blind has recorded five best-selling albums, including the most recent album.
Third Eye Blind, Timeless!
Led by Stephan Jenkins, the group has earned worldwide success and a fanbase that is larger, younger and more dedicated than ever.
There is More to do in Hershey than just the Concert
Enjoy HersheyPark, the butterfly house at Hershey Gardens, and that evening, this spectacular concert. When your big day is completed, take a short 17-minute drive into the country and settle back into your room at Annville Inn Bed & Breakfast. Enjoy our hot tub, candlelit gourmet breakfasts, movie theatre, fireplaces and Jacuzzis. Also, don't forget our swimming pool, Botanical Gardens and…our spa! Life doesn't get any better!
Plan your Summer Concerts and Shows in Hershey
This concert at Hershey Theatre marks the first visit to the area since playing in the Bamboozle Roadshow at the former Star Pavilion at Hersheypark Stadium June 25, 2010. You can find other Concerts and Shows in Hershey by checking Hershey Entertainment.
About the Venue
The magnificent Hershey Theatre® was conceived by entrepreneur and philanthropist Milton S. Hershey in the early twentieth century. Lancaster architect C. Emlen Urban drew the plans for the Community Center Building in 1915. It was later built between 1929 and 1933 as part of Mr. Hershey's "Great Building Campaign" of the Great Depression. This campaign also produced such Hershey landmarks as The Hotel Hershey®, the Hersheypark ® Arena, and the Hersheypark Stadium®. You can learn about these venues and more by visiting the Annville Inn Travel Guide.
Dedicated in September, 1933 during Hershey's 30th anniversary celebration, the $3 million Community Center – and its star occupant, the Hershey Theatre – soon became center stage to the world's leading performers and shows. Today, it remains a centerpiece for concerts and shows in Hershey as well as the venue for the Hershey Symphony Orchestra, and Broadway plays. Musicals and multiple other entertainment options are showcased in the Theatre throughout the year.