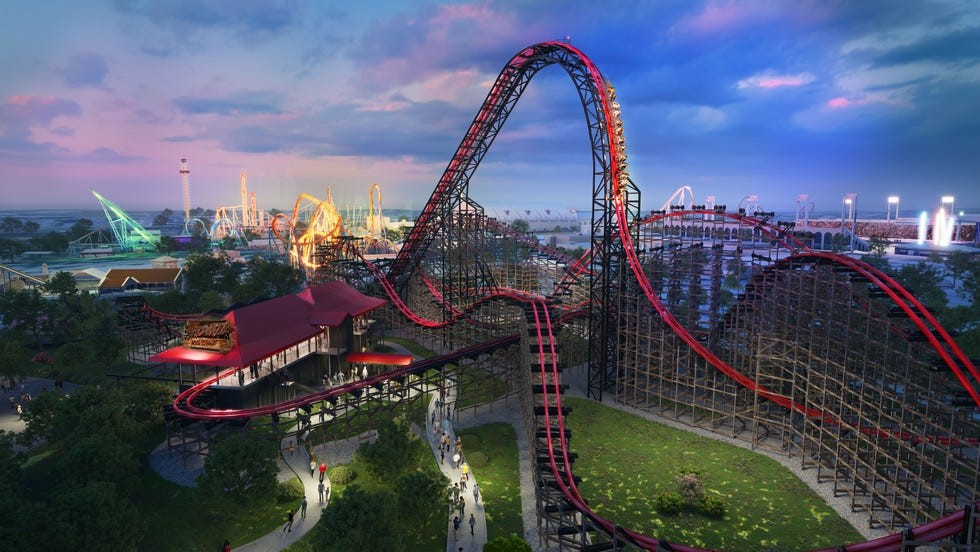 HersheyPark To Open New Coaster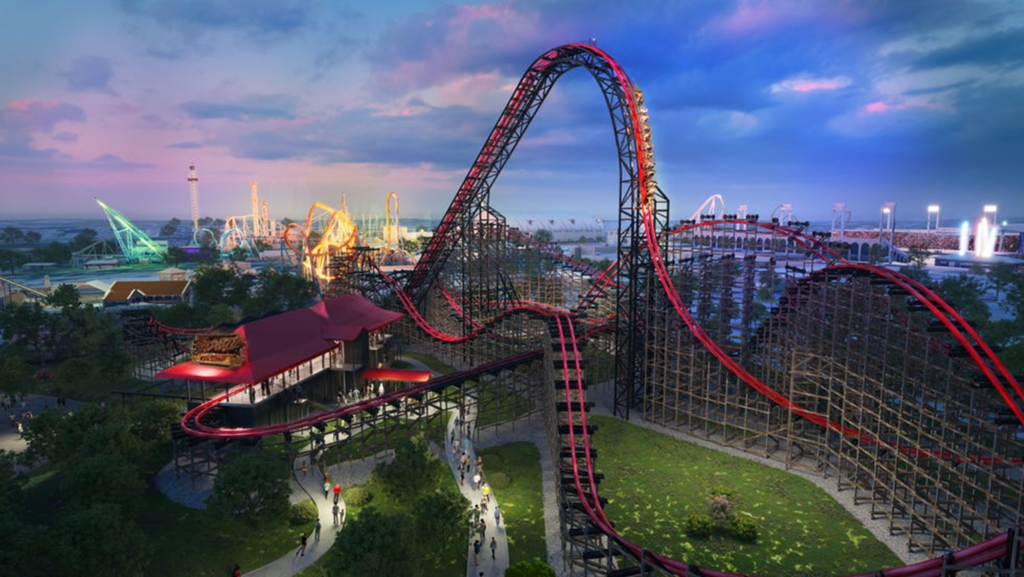 HersheyPark Announces New Roller Coaster Opening this Summer!
Includes a spectacular WORLD RECORDD feature.
There is a new coaster in town, WILDCAT'S REVENGE, and it is one of 15 coasters at HersheyPark, just minutes from Annville Inn B&B. The wood and steel hybrid joins one of the largest and most iconic coaster collections in the United States. The Revenge opens this summer, just in time for the Inn's Guests!
The Facts:
"Wildcat's Revenge" will be custom-built and located in the HersheyPark Midway America area of the park. Steel track will be added to the existing wooden framework of the former "The Wildcat", a roller coaster that closed in July 2022.
Wildcat's Revenge will have a maximum speed of 62 mph, a height of 140 feet, a length of 3,510 feet (a longer layout than the previous "Wildcat.") and a ride time of two minutes and 36 seconds.
The Action:
Climb a 140-foot hill. Hit max speeds of 62 MPH. Dive into an 82-degree drop (diving to the side). Invert four times, and thrill to the World's Largest Underflip on one of three custom trains (a design, which provides speedy loading and unloading of cars). Along the way, riders will experience an inverted stall, a zero-gravity roll, and a reversing downhill roll. At the end of the day, Guests will be ready for their relaxing, peaceful Guest room at the Inn.
The ride is built using some of the old existing structures of the former HersheyPark Wildcat wooden coaster. That coaster operated at the park from 1996 to 2022. The combination of the wooden structure and the red steel track makes this coaster a "hybrid roller coaster."
The ride reached a milestone recently when its signature element, the World's Largest Underflip, was completed. The Underflip is a unique inversion created by coaster designer and manufacturer Rocky Mountain Construction. This inversion begins with an upward climb, followed by a counterclockwise 270° roll and a dive down towards the side.
WATCH POINT OF VIEW VIDEO HERE.
Book your stay today at Annville Inn, just 17 minutes (traffic depending) from HersheyPark. Enjoy all the park has to offer, then escape to the quiet country and stunning views and Gardens of Annville Inn. Enjoy Rosalie's acclaimed breakfasts, large swimming pool, gorgeous Guest Rooms and all the over the top amenities you will find at WWW.ANNVILLEINN.COM. As soon as you know your dates, it is advisable to Book Directly on our Website for best rates and accommodations. We'll see you this summer!