Hershey Gardens
Hershey Gardens opened in 1937 when Milton Hershey, the chocolate magnate, made a simple request to his gardener. "Create a nice garden of roses." When asked "how large?" Mr. Hershey reportedly said, "I'll tell you when to stop." We think that he never stopped his gardeners!
Hershey Gardens by the Numbers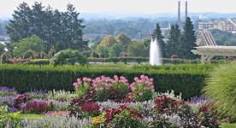 Today, Hershey Gardens measures over 23 acres. The spectacular gardens have over 7,000 roses. There are thousands of flowering bulbs pushing up out of the earth, and a gorgeous arboretum of interesting trees. Standouts in the tree collection include living fossils, such as the Ginkgo and the Dawn Redwood.
Before Hershey Gardens, the acreage was planted in corn. The cornfield blossomed with roses because of Mr. Hershey's request. Overlooking the town of Hershey, Hershey Gardens features a breathtaking assortment of flowers and shrubs, spectacular trees, garden pathways, and water features.
Your Innkeeper's Husband, Craig, Formerly Director of Hershey Gardens, Ushered in Many Advancements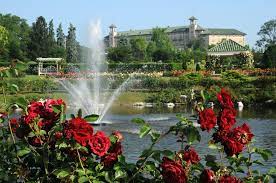 Speaking of 'spectacular trees,' one very rare tree was acquired through your Innkeeper's husband, Craig. When Director of Hershey Gardens (for about five years in the early 2000's) he developed a relationship with the owner of a company that worked with estate trees. Through that relationship, the Gardens acquired a "mother tree", the Cryptomeria Japonica 'Dense Jade.' Today, 'Dense Jade' can be purchased all over the world. However, any such tree obtained traces its DNA back to only one "mother tree." The Dense Jade's mother tree is the one now growing in Hershey Gardens near the entrance of the "Rock Garden."
Also, during Craig's tenure, the Garden's Gift Shop and surrounding patio gardens was revised and enlarged. Foot traffic was re-routed through a new garden. The arboretum was opened to the public via new pathways. Craig's long-term dream of a year 'round conservatory complete with butterfly atrium was launched through a master plan process.
Annville Inn is set within a Botanical Garden, Too!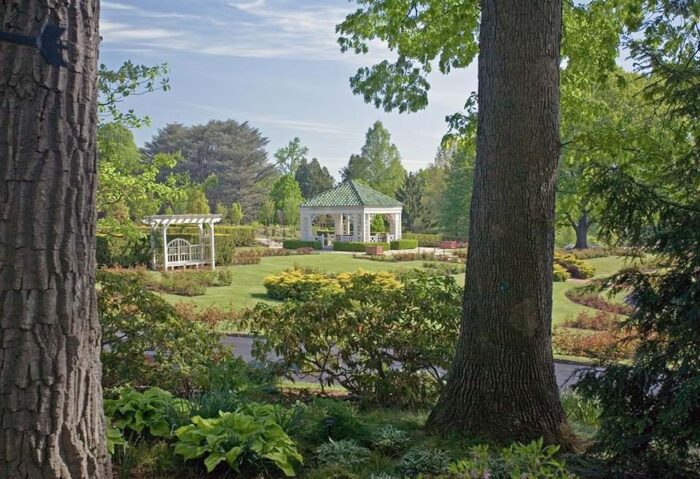 Not only does Annville Inn have a close tie to Hershey Gardens through Craig, but we have a botanical garden of our own, albeit smaller. Here we have three spectacular acres of botanical gardens.
Our Gardens include over 500 roses, over 10,000 bulbs pushing up this spring, rare roses and even rarer Hosta. We have three ponds, and 26 themed gardens. Many of our Guests come to stroll about our Gardens. Evenings are enjoyable as most of our pathways are lit to resemble soft moonlight. Of course, the main draw to Annville Inn is Rosalie's hospitality, her sparkling clean Inn, and her breakfasts. (She has thousands of 5-Star reviews garnered over the past 20 years). An underlaying draw of the inn is the terrific "vibe" found throughout Annville Inn.
Guests are Drawn to Annville Inn
Guests are drawn to our unique ability to provide a respite, a place to recharge and energize. We are a place to relax and "escape" in an area of quiet beauty. They appreciate individually temperature-controlled guest rooms with Jacuzzis, fireplaces, king and queen beds, and top of the line, luxurious linens. Our Guests love leaving crowded, loud tourist areas and escaping to our countryside's quiet hush. We are at the foot of the Blue Mountains…yet minutes to Hershey!
The Annville Inn Theatre delights Guests with a 75" high-definition digital screen and Dolby 7.1 surround sound. Our spa with a world-class massage therapist is also an appreciated benefit. Another big plus is the fact that we are surrounded here in the Valley by incredible restaurants, spectacular arts and cultural offerings, a large network of hiking trails for every level of hiker, over 35 wineries, and an ever-growing large number of microbreweries, and major breweries, such as Troegs.
Guests also come to see the scenery (mountains, valleys, trout streams, covered bridges, historical sites) of the Valley, Hershey, Lancaster, Harrisburg and other surrounding areas. Our location is just a few hours from Washington, DC; New York City and Baltimore. Plus, we are just a short jaunt further for points beyond those locations.
The Annville Inn Travel Guide lists all the above as well as golf courses, restaurants, galleries, wineries, Amish and Mennonite culture (such as Amish "Mud Sales"), and much more. Visitors to our Inn also come during the holidays to see our decorations. We feature over 50 Christmas Trees INSIDE , as well as extensive decor other holidays.
Plan Your Future Stay at Annville Inn Today!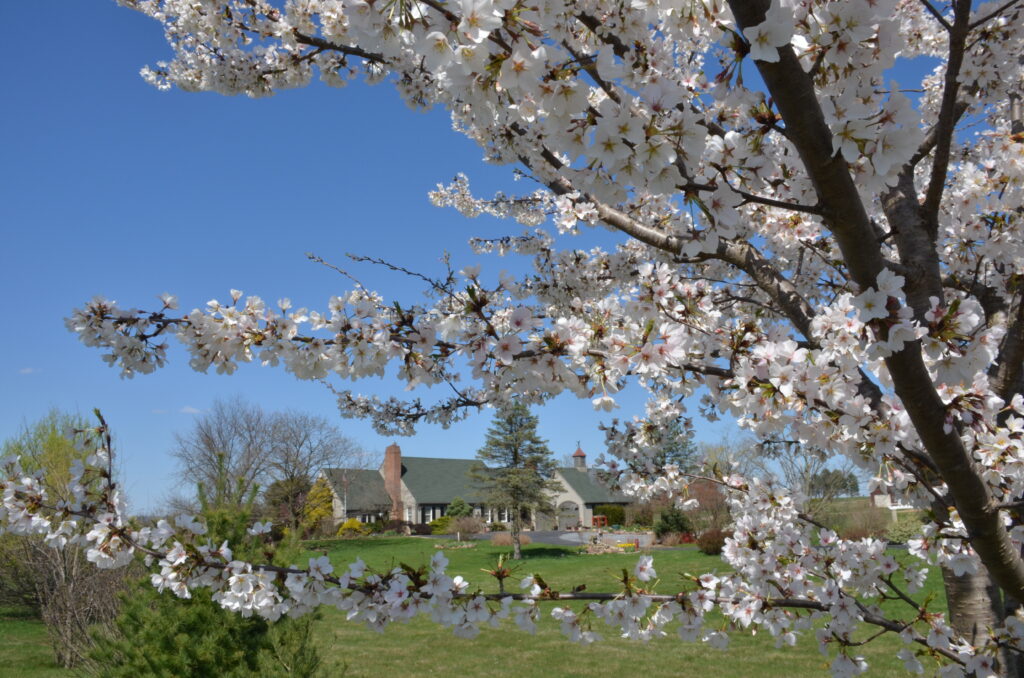 Plan your getaway to Annville Inn now and do as some of our Guests do…use our location as your home away from home. Go out and explore, and then come back to quietly relax in our pool, hot tubs, or Jacuzzi. Or, enjoy or theatre, or unwind in your beautiful Guest room. Alternatively, you can also do as other Guests do. Go nowhere, and instead stay at Annville Inn, which is in itself a destination!